Even if you're not be an expert in media ethics, you'd probably agree that a show about finance and business exclusively sponsored by one giant bank has an obvious conflict. The fact that the show is on public radio might make such an arrangement all the more curious. And the fact that the host of the show also makes money giving speeches to the financial institutions he covers…. Well, now, that's not how things are supposed to work.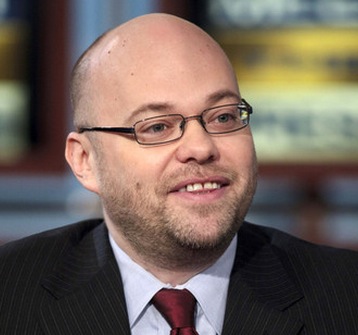 But that's precisely how things work for Adam Davidson, the host of NPR's Planet Money. His program's exclusive underwriter is Ally Bank, a subsidiary of the company formerly known as GMAC, which was a major player in the mortgage fraud scandals. Davidson's ethical problems have been documented by a journalistic group called the SHAME Project, which wondered how NPR squares these conflicts with its own ethical standards. NPR eventually issued a statement (New York Observer, 8/9/12) saying that Davidson's speaking gigs are discussed with his editors.
The thing about ethics policies is that they're supposed to be, at the very least, consistent. Which is why it might make sense to compare the Davidson case to that of journalist Lisa Simeone. After discovering that she participated in some Occupy DC activism, she was removed as the host of the public radio show Soundprint. NPR says it had nothing to do with that decision; the show said it was applying the NPR ethics code.
Simeone also hosted a public radio opera program; the station that produced it decided that her political activities would not inhibit her ability to impartially tell listeners what music they were about to hear. NPR then promptly stopped distributing the program.

Or consider freelance producer Caitlin Curran, who lost a job at station WNYC and the Public Radio International show The Takeaway after she was photographed holding up a sign denouncing Wall Street mortgage shenanigans.
So protesting Wall Street is definitely not OK. But getting big bucks for giving speeches to the bankers you cover on a show paid for by a big bank–well, that's apparently just fine in big-time public radio.
The NPR ombud's website is here.
UPDATE: Corrected the spelling of Curran's name.